Challenges
Expectations for IT in a growing company
Due to accelerated growth of the company's business, the SOLLERS management required a technological solution to unify business processes, create a single centralized automotive ERP system, and reduce costs for process management. The company chose to integrate 1C:Enterprise that fully met all of the requirements, including:
Availability of ready-made solutions to automate production relevant to the SOLLERS Group
Seamless integration of industry and functional solutions
Scalability and support for simultaneous work of more than 1000 users in one database
Low total cost of ownership
Implementation in the shortest possible time
Prompt release of system updates in reaction to changes in the country legislation
Availability of integration specialists with relevant expertise
Results
Strong ecosystem for company growth
Strategic partner chosen for this integration, PROF-IT GROUP, completed the following projects:
Deployed a corporate information system based on 1C:Enterprise across 20 manufacturing enterprises of the SOLLERS Group
Implemented the Salary and Personnel Management solution in all enterprises
Automated 5 warehouses with a total area of 35,000 square meters and over 65,000 number of items using the 1C:WMS Logistics. Warehouse Management solution
Implemented a unified corporate solution based on the 1C:Accounting solution across 40 enterprises of the Group
Automated workflow of legally significant documents
General production costs decreased by 10%
Cash turnover period was shortened by 7%
Level of excess inventory in warehouses decreased by 20%
Preparation time for regulatory and management reporting was reduced by 300%
The entire cycle of calculating salaries and taxes for more than 24,000 employees is now completed within 1 day
Expenses for time and attendance management were reduced by 40%
Improvements at the plant floor
One of the most important requirements for further increase of business efficiency was improvement of the production management at the plant floor. With the use of 1C:ERP for automotive industry, the following production steps were fully automated:
Bill of Materials (BOM) management
Tracking data on the production routes and the lists of operations for processing car parts and assembly units
Generation of item manufacturing plan
Purchases, components delivery, payment scheduling for suppliers
Standard cost calculation
BOM management (specifications for cars and assembly units) is one of the most challenging parts in building cars to order. Yet with 1C technologies, the generation of production plan takes less than 1 hour in spite of the BOM's complexity (14 nesting levels, 2000 elements).

The 1C:ERP automotive solution was also integrated with the Siemens Teamcenter PDM / PLM system. Moreover, it is planned to develop a production management system at the plant floor in accordance with the concept of "lean manufacturing" and replicate the results of the project to all production facilities of the company.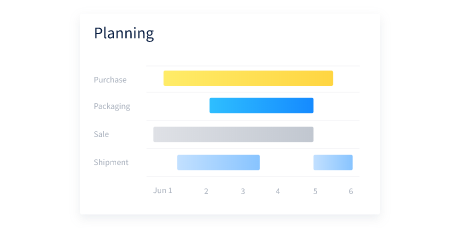 MANUFACTURING
AvtoVAZ
Optimization of financial planning and cost control with 1C:ERP.
Learn more
MANUFACTURING
Biocad
Unification of budget processes and tools in all financial centers of the company.
Learn more
Interested in 1Ci solutions?
Tell us about your project and we'll find the best 1Ci partner to help.