One single system to manage the entire ordering process
Transparent order tracking in real-time - from sales and purchases to production and stock.
Unified dashboard to provide the big picture view and data for informed decisions
Analyze business operations in the smallest detail with flexible and conclusive reports on orders, finances, inventory, and costs.
Production management and real-time planning
Automate production processes of different complexity, plan workload and monitor availability of raw materials.
Scale Up Your Small or Medium Business
With your company growing, the need to control key business processes becomes more and more crucial. Get real time data to make informed decisions, control costs and track key indicators for scaling your business. 

ERP for Small Businesses and Medium Enterprises 

Sales
Close deals faster and stay updated on customer orders status.
Speed-up order-to-cash process and stay on top of your pipeline.
Monitor your right-now cash position. Direct integration with cash registers.
Inventory & Light Manufacturing
Estimate materials required for production. Calculate cost of goods.
Control stock levels and prevent product outages.
Accounting & Financial Reporting
Instantly access, analyze and close the books on time.
Get fast, customizable access to financial information.
Technical requirements
Support for all common OS and Database formats - Linux, Windows, Mac OS, PostgreSQL, MS SQL Server, IBM DB2, Oracle Database.
MS Windows XP / Vista / 7/ 8/ 10 Intel Pentium Celeron 1800 MHz, RAM 256MB, hard disk 40+GB, CD-ROM, SVGA graphics card.
Why 1C:Drive?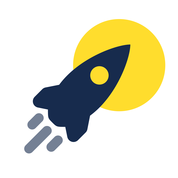 Ready-to-start SMB ERP for any business, whether it is sales, services or production
Affordable ERP, fitting into budgets of small and medium companies
Customizable and flexible enough to adapt to your processes and requirements
Support team at your disposal for smooth implementation and seamless usage
BROCHURE
Learn more about 1C:Drive
Take a step into digital transformation of your growing business! Download this leaflet to learn more about 1C:Drive ERP: its features, technologies, processes covered, and benefits for Production, Services, Wholesale and Distribution industries.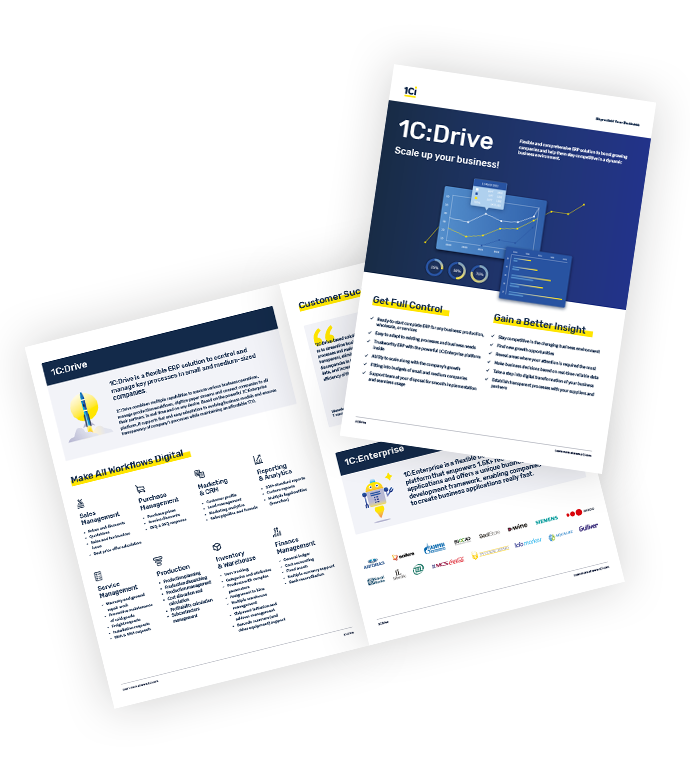 Customer Stories
Companies that every day choose the role of leader and scale up their business
Ready to get started with 1С:Drive solution? 1Сi partners will get you covered
Find 1Ci partner
Get consulting, and support from trusted 1Ci Partners ready to help with digital transformation of your business. Find a Solution Partner that is right for you and your unique business processes.
Partner Product Catalogue
Find industry solutions already deployed by our partners to help companies navigate the digital transformation journey and achieve greater results.
Request a Demo
Please fill in the form and we'll find the best partner to provide you a demo of 1C:Drive.