Akkuyu Nükleer is a joint-stock Russian-Turkish enterprise established in 2010 as an operating company for the construction of Turkey's first large nuclear power plant. The NPP will have a total capacity of 4800 MW and is being built on the southern coast of Turkey in Mersin province.
Besides, the Akkuyu NPP construction project is the world's first NPP project implemented according to the BOO model (Build—Own—Operate). The long-term contract states that the enterprise is to provide the power plant's design, construction, maintenance, operation and decommissioning.
Previously, the company used a technologically outdated information system that did not fully take into account the local legislation requirements. Support of the existing system was limited due to the complex structure and inconsistent changes in the system.

Moreover, the data for the reports was collected manually, which had a negative impact both on the speed of reporting and its quality. There were also problems of fragmentation of accounting data, lack of unification in the costs accounting, and lack of financial control over the data provided.
The main objectives of the implementation of 1C:Perform were:

Ensuring prompt delivery of analytical reports
Automation of complex and repetitive operations and business processes
Integration with third-party industry products
Ensuring full compliance with the legislation of the Republic of Turkey
Partner
1C-Rarus
1С-Rarus is a joint venture of 1C and Rarus founded in 1994. For more than 28 years of its presence on the market, over 150,000 companies in Russia and the CIS countries as well as business units of the largest global companies have become customers of 1C-Rarus. 1C-Rarus specialists have developed over 90 standard solutions for 17 business areas.
1C-Rarus is a lead partner of the 1C company, a certified partner Google, a gold certified partner of Beeline and 1C-Bitrix, and an associate member of nonprofit partnership of software vendors.
The 1C-Rarus management system has been complying with the international quality standard ISO 9001:2015.
- Operates in 5 countries
- Automates companies of any size
- The company employs 2700 professionals
Product
1C:Perform
Comprehensive solution for financial performance management in holding companies. 1С:Perform CPM (Corporate Performance Management) solution provides tools for financial reporting, data consolidation, and advanced budgeting, and can be integrated with almost any DBMS or other IT system.
Learn about 1C:Perform
Process
During the implementation, the following business processes were automated:
Financial management (treasury)
Data consolidation
Budgeting, financial planning
"The use of new digital resources allowed us to analyze and optimize existing processes and to prepare for the further development of IT infrastructure on the basis of the 1C:Enterprise platform."
Improved control over the maintenance of Regulatory reference information (counterparties, contracts, bank accounts) on Russian and Turkish requirements
Adaptation of the standard functionality according to the customer's requirements
Automation of treasury processes and work with Turkish banks
Optimization of accounting of travel requests and advance reports
Unified support of IT solutions based on the single
1C:Enterprise
platform
Collection and analysis of customer requirements for the automated system
Creation of interfaces and sets of user rights in Turkish and Russian
Developing the mechanisms for integration with other systems and software used by the company (payroll systems, enterprise accounting)
Automated accounting of Capex contracts, schedules for charges and payments
Training 2000 employees to use the system
A total of 2000 workplaces were automated
Reduced number of manual operations
Faster times for checking payment orders and creating payment registers through the use of a payment calendar
Increased processing speed and accuracy of payment documents with less effort
Databases of statistical detailed information on contractual activities were created
Analytical reporting made quicker and more convenient
Operations brought in line with the Turkish legislation
Country:
Turkiye

SeaTechnic Marine Electronics
Digital transformation with 1C:Drive: from spreadsheets to operational excellence and customer satisfaction.
Country:
Chile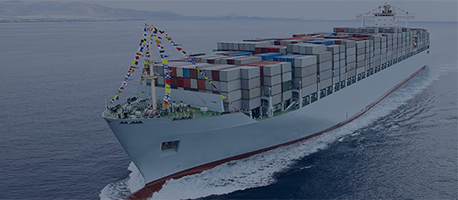 Naval Radio
Transparent business performance and comprehensive real-time operational control using 1C:Drive.
Interested in 1Ci solutions?
Tell us about your project and we'll find the best 1Ci partner to help.