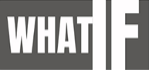 The WHATIF apparel brand was launched in 2020 by two Turkish entrepreneurs, Zeynep Salah and Natalie Koca. Initially, there were only two of them, but gradually the staff increased to six people.

Rather quickly, the brand kicked into high gear by taking part in international apparel fairs and got appreciation by resellers from all over the world. As a result, the founders made contracts with several offline and online stores to sell their apparel in a number of countries.

One of the common challenges most textile companies face is that introducing new apparel collections always requires rigorous inventory and production management.
Even though the brand's warehouse is relatively small, there are lots of various types of items that need to be stocked and documented, and many new items are added for each seasonal collection.
The founders were looking for a solution enabling convenient stock tracking and management as well as working with subcontractors and overseeing sales and financial processes.
The main objective of the implementation of 1C:Drive was: to adopt a comprehensive ERP solution that is well suited for the textile industry and local market and is compliant with the Turkish e-government regulations.
Partner
Her Süreç Yazılım

Her Süreç Yazılım supports the digital transformation journeys of businesses from all sectors and all sizes and to transfer corporate business processes to the software environment.
- Established in 2020
- Develops its applications on the 1C:Enterprise platform
Product
1C:Drive
Flexible and comprehensive ERP solution capable of automating the majority of processes in companies of any size. The software combines multiple capabilities to execute various business operations, manage production workflows, digitize paper streams, and connect companies to their partners. 1C:Drive helps companies to boost their growth and help stay competitive in the dynamic business environment.
Learn about 1C:Drive
Process
During the implementation, the following business processes were automated:
Procurement
Warehouse management
Production management
Accounting
Sales 
Import management
"Hersureç Yazilim team was with us from the very beginning. They helped us tremendously and made our work very easy. We actually have a small team, but thanks to 1C technologies, we were able to do much bigger things."
Initial setup of the ERP system (procurement, accounting, warehouse, sales, production.)
Setup of analytical reporting for monitoring crucial business metrics (sales by region, procurement volumes, expenses per month, etc.)
Integrating hand terminals for more efficient stock management
Integrating the system with the brand's online stores, so that orders are automatically added to the ERP, which made order processing faster and more convenient
Adaptation of the standard functionality according to the customer's requirements
Training employees to use the system
6 workplaces were automated
40% faster order processing
50% more efficient stock management
More convenient accounting and financial reporting in line with the e-gov regulations
Analytical reporting was made quicker and more convenient
Country:
Turkiye

Gelal Corap
Labor cost reduction, management reporting acceleration, and revenue growth for the textile manufacturing company.
Country:
Turkiye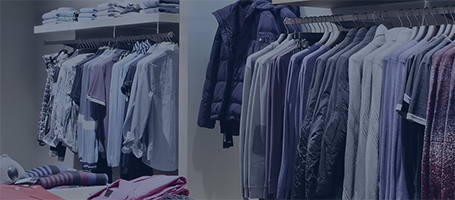 Seçil Store
Combining offline and online operations and real-time production control using the 1C:Enterprise-based solution.
Interested in 1Ci solutions?
Tell us about your project and we'll find the best 1Ci partner to help.