Industry
Food & Restaurants
Jhon Pastel is a food company from the city of Cúcuta, Columbia, that specializes in the production of traditional products from the region. The company is committed to producing healthy food with high-quality ingredients and providing excellent customer service.

After about 10 years in the market, the company faced the need to expand and open new points of sale. However, that wasn't possible with the existing accounting system; it couldn't provide the required amount of control. For example, it was very complicated to track the increased inventory, billing, clients, raw materials, to plan the buying orders, etc.

When choosing an ERP system to organize and optimize the processes, the company's representatives insisted that it should provide both accounting and financial management as well as production management for food.
Finally, Jhon Pastel contacted 1Ci in order to learn more about 1C:Drive Food ERP software while looking for a solution that could meet their requirements and allow them to adjust to the current operation of the company.
1C:Drive
Flexible and comprehensive ERP solution capable of automating the majority of processes in companies of any size. The software combines multiple capabilities to execute various business operations, manage production workflows, digitize paper streams, and connect companies to their partners. 1C:Drive helps companies to boost their growth and help stay competitive in the dynamic business environment.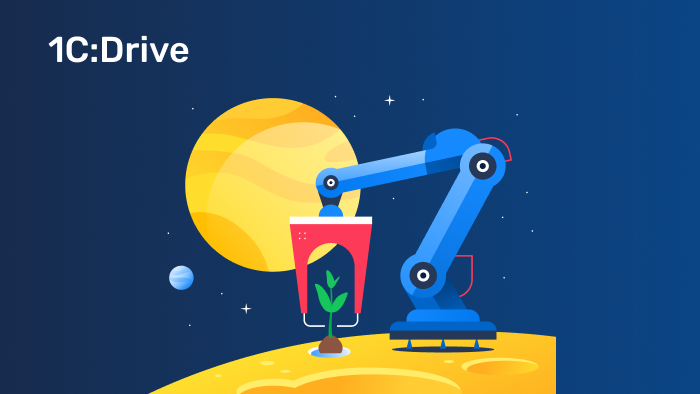 Process
During the implementation, the following business processes were automated:
Procurement
Production
Order management
Accounting & Finances
"With this new tool, it's going to be a lot easier to control and release new products, to plan the production. So, I think that in a year, Jhon Pastel will, besides having a lot of products on its menu, be able to have more points of sale, more variety when it comes to points of sale available to serve." 
They are currently finalizing the implementation and digital transformation stage of the company and the representatives of Jhon Pastel are certain that the solution will provide a more organized and controllable environment for upscaling their business.
30% more efficient raw materials management
35% faster order processing
50% faster paperwork turnover
Country:
Poland

Mr.PolBee
Automating operational processes and data retrieval using 1C:Drive for a honey production company.
Country:
United Kingdom

ACM Meat Factory Ltd.
Modern meat-processing company with an assortment of more than 50 products of different price categories.
Interested in 1Ci solutions?
Tell us about your project and we'll find the best 1Ci partner to help.